Our Kids Martial Arts Classes Can Introduce Your Child To The Exciting World Of Brazilian Jiu-Jitsu
Looking for a great way to keep your child active and help them build confidence in no time? Come see us today at Cortes BJJ in Warwick.
We're helping students of all abilities learn the ins and outs of Brazilian Jiu-Jitsu and develop life skills that can serve them for years to come. Our Kids Martial Arts program is perfect for ages 3 1/2 - 15.
Fill out the short form on your screen to learn more!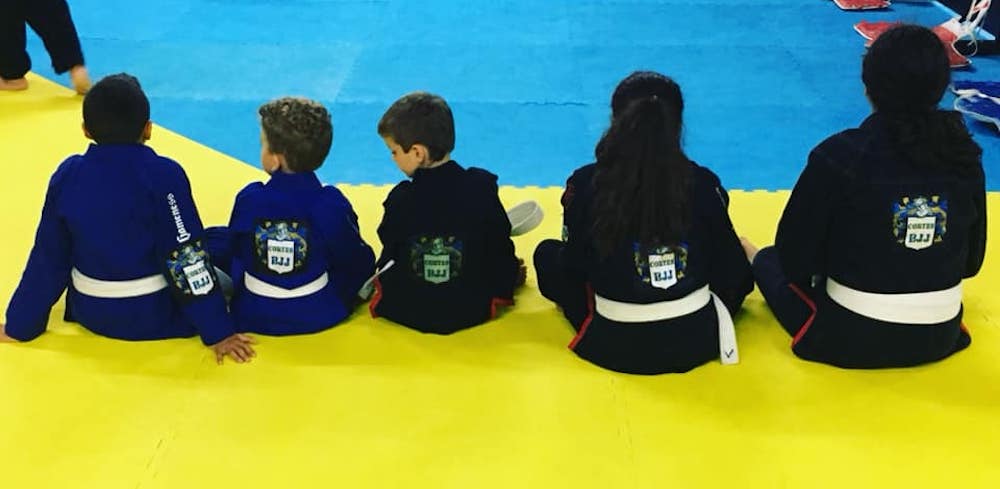 What Can You Expect From Our Kids Martial Arts Classes?
At Cortes BJJ, we are committed to the highest quality Brazilian Jiu-Jitsu instruction possible - and our kid's classes are no different. This system starts with the very basics and builds our students up one step at a time.
Each class is divided into two groups depending on age and students are challenged with exciting exercises and hands-on coaching.
Come see us in Warwick today and help your child take on:
Well-rounded athleticism
Improved body control
Lifelong habits of physical activity
Complete self-confidence
And In No Time, Your Child Can Develop Incredible Life Skills
The kids in our program love challenging their bodies and showing off their new skills. But as a parent, we know that you're looking for a whole lot more than just physical success for your child.
That's why our Kids Martial Arts program surrounds students with positive role models and helps them learn skills that will serve them at home, in the classroom, and even into adulthood.
At Cortes BJJ here in Warwick, we're offering students:
Improved leadership and teamwork skills
Respect and honesty
Perseverance through any challenge
Communication and conflict resolution skills
Join Us Today For The Best Kids Martial Arts Classes In Warwick
Give your child the best chance to thrive with our Kids Martial Arts classes at Cortes BJJ. We're teaching the ins and outs of Brazilian Jiu-Jitsu in a safe, supportive environment and we can't wait for your child to check it out.
Fill out the short form on your screen to learn more about everything we have to offer in Warwick.